Laurelwood Academy Inc. Update: Fall 2021
Is Laurelwood Academy, Inc. still operating? Yes! Though Laurelwood Academy Inc. no longer operates its traditional ministries such as the school, Laurelwood Academy, and the farm, Laurelwood Academy Farms, the non-profit corporation is still very much an active corporation registered with the Oregon Corporation Division. The board of directors unanimously voted, in November 2019, to continue to allow Laurelwood Academy, Inc. to provide a legal platform whereby other Seventh-day Adventist supporting ministries, which comply with the corporation's original charter, may advance the gospel through their ministry's unique methods. The following are the names of the ministries (you will find on our website a full description of each of the ministries listed below) which operate under Laurelwood Academy, Inc's. 501 (c) 3 status. The ministries are listed chronologically; that is, when they joined as a supporting ministry of Laurelwood Academy, Inc. The board of directors voted that ministries may merge their outreach program into our non-profit corporation based on the clear understanding that the joining ministry would raise its own monies and pay for its own expenses without any additional cost to LA, INC.
Below are the ministries that we are proud to provide a non-profit corporate umbrella for ministry:
Pacific Northwest Center for Evangelism (PNCE): In 2002, John Peacock, former Math and Science teacher at Laurelwood Academy, (now a professor at Weimar College) traveled to New York City, to participate with a group of missionaries in a door-to-door solicitation to New Yorkers inviting them to take Bible studies, to help them cope with the recent catastrophe (the attack on the trade towers) that befell the city. He came back from that experience very much on fire to do a similar work in the Pacific Northwest; hence, PNCE was birthed.
Revelation Publications: During the school year 2003-2004 Merlin Beerman and his wife Vonda, moved their family from Arkansas to Oregon for their children to attend Laurelwood Academy. A few years later, Merlin was asked to be a school board member for Laurelwood Academy. Merlin, with an ardent heart for Evangelism, launched his international online Bible study website. Thousands of inquirers can, today, read and learn about God's love for them through Bible studies in their own language.
KGEL RADIO: During the school year of 2013-2014, with hearts for radio evangelism, two Adventist brothers (Bob Steingas and Dennis Painter) learned that the FCC was offering a of a low-frequency station for a non-profit organization. These two brothers approached the academy president and asked if the academy would be willing to file an application with the FCC for a radio station. God must have wanted the radio ministry to broadcast Biblical truths because the FCC approved and granted the broadcast license in record time.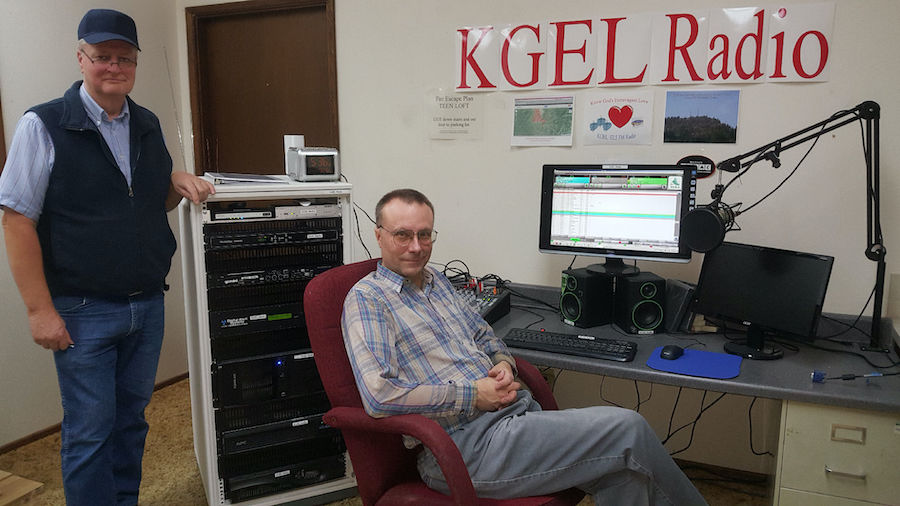 Highest Education: In the spring of 2020, William Hurtado, a Laurelwood Academy graduate of 1993, after spending many years serving at various campuses as pastor and youth leader, recently joined International Children's Care (ICC). He approached the LA, INC. administration and shared his dream of bringing the gospel of Jesus Christ close to the hearts of young people through outdoor camps that promote dynamic family participation. The administration recommended to the board of directors to support William's Highest Education ministry. The board unanimously granted him permission to do so. We welcome William and his ministry as the newest addition to Laurelwood Academy, Inc.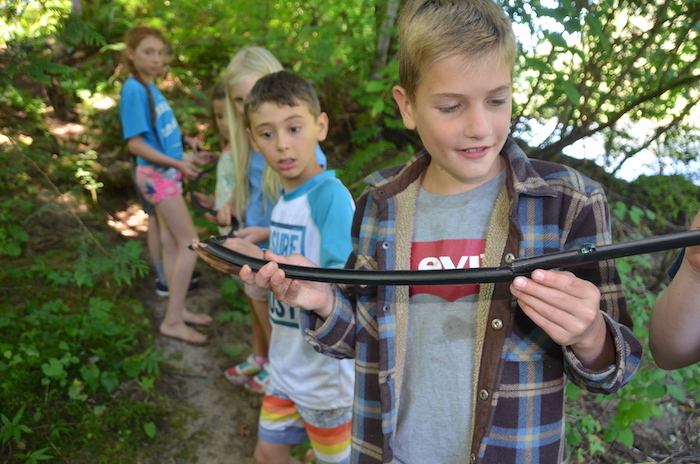 Yes, Laurelwood Academy, Inc. is very active! The executive officers of the corporation believe that God wants this organization's doors to stay open to help support gospel outreach. Please let us know if your ministry could be benefited by merging with Laurelwood Academy, Inc.